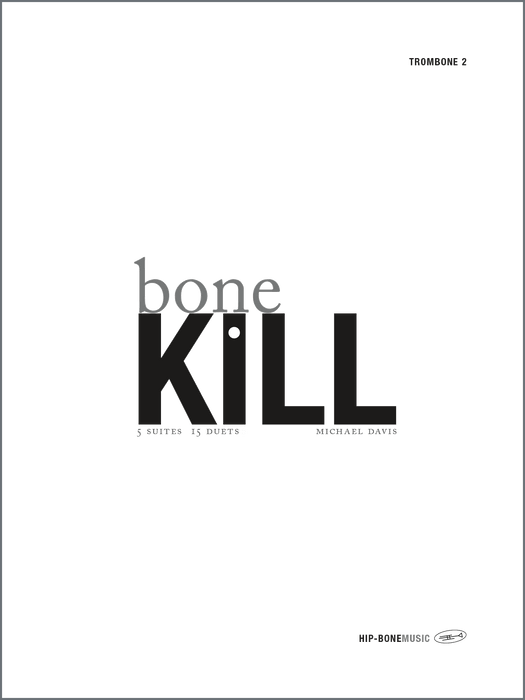 Bone Kill Duets (Trb 2 only)
Buy one book, get up to four additional books for 30% off. Discount added in cart.
15 duets by Michael Davis
This is the Trombone 2 duet part only. Must have original Bone Kill etude book in order to play these duets.
In the style of Trombone Institute of Technology, Slide & the Family Bone, Family Tree, et al., Bone Kill Duets will transform and energize your performances and practice routine. Composed for 2 trombones, Bone Kill also works extremely well for trombone and trumpet and even 2 trombones and 2 trumpets. The new 'must have' duet book for trombonists everywhere!
Includes trombone 2 duet book, demonstration mp3, and 1st and 2nd trombone performance mp3s.  NOTE: Book will be mailed via USPS. Link to mp3s will be emailed after final checkout.
I highly recommend Bone Kill. A terrific resource that is challenging and very musical. A must-have for all trombone players.
Bob McChesney
L.A. recording artist