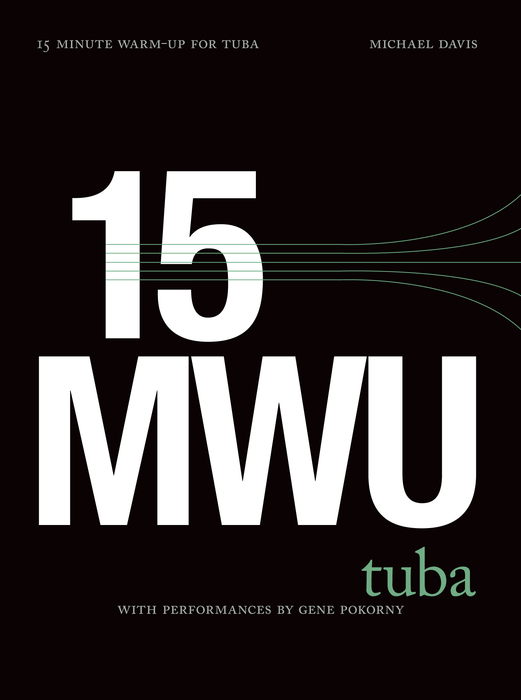 15 Minute Warm-Up for Tuba
Buy one book, get up to four additional books for 30% off. Discount added in cart.
By Michael Davis
The most comprehensive, daily method available today in helping you develop the fundamentals of solid brass playing. A complete set of 12 exercises and play‑along tracks that will set you up for whatever playing challenges you are presented with. We highly recommend alternating between this routine and the more challenging 20 Minute Warm‑Up and 10 Minute Warm‑Up.
Includes book and play‑along CD with performances by Gene Pokorny
This is a GREAT book. From long tones to range exercises, from articulation to flexibility, from musicianship to ear training, this book provides a hot launching pad propelling you to advanced tuba playing.
Mike Roylance
Principal tuba, Boston Symphony Orchestra
Covers all the bases in a brief time period and works great for the busy tuba player of any level. The play‑along accompaniments help the player focus on good rhythm and pitch. Highly recommended.
Jim Self
L.A. studio legend