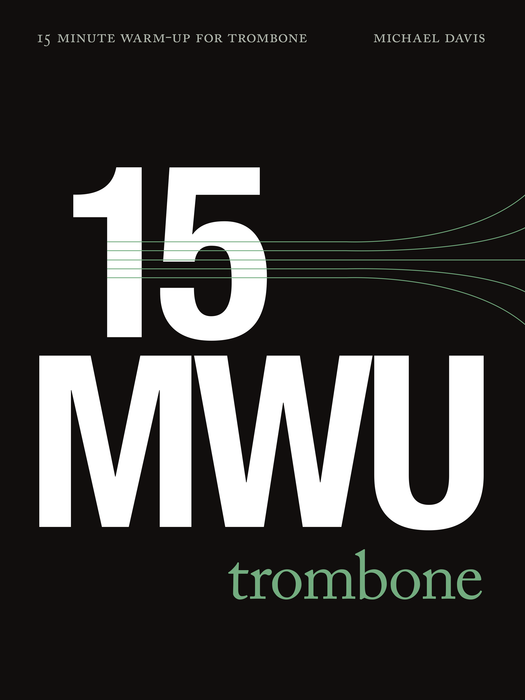 15 Minute Warm-Up for Trombone Bundle
Save

25

%
Translation missing: en.product.item.price.original
$39.95
Translation missing: en.product.item.price.current
$29.95
By Michael Davis
The most comprehensive, daily method available today in helping you develop the fundamentals of solid brass playing. A complete set of 12 exercises, play‑along tracks, and instructional video that will set you up for whatever playing challenges you are presented with. We highly recommend alternating between this routine and the more challenging 20 Minute Warm‑Up and 10 Minute Warm‑Up.
Includes book, play‑along CD, and streaming video lesson with performances by Michael Davis
Chromatic Flexibility lesson
An invaluable part of our routine. Tremendously successful for youngsters all the way through graduate students. Takes what is often difficult and mundane, and makes it exciting and fun.
Mark Lusk
Professor of Trombone, Penn State University
A great teaching tool! I highly recommend them for the young player as well as the professional.
The late great Steve Witser
Principal trombone, Los Angeles Philharmonic