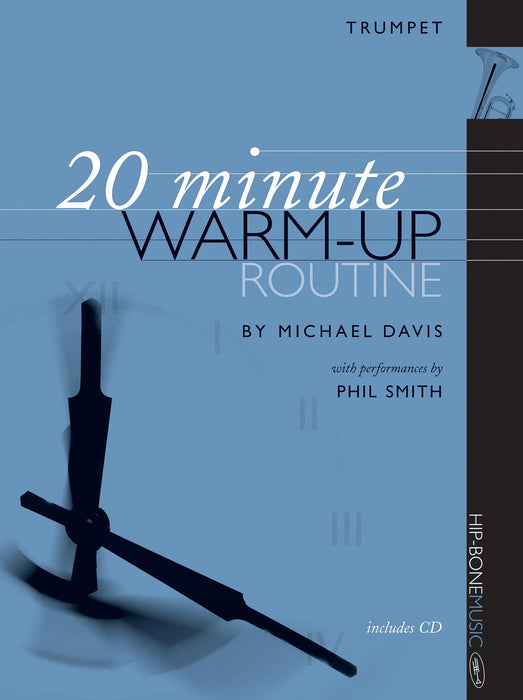 20 Minute Warm-Up for Trumpet Bundle
Save

25

%
Translation missing: en.product.item.price.original
$39.95
Translation missing: en.product.item.price.current
$29.95
By Michael Davis
The 20 Minute Warm‑Up is a dynamic set of 15 cutting edge exercises, play‑along tracks, and instructional video that will both warm you up and work you out. It gives you the opportunity to play along with and emulate four of the world's finest brass players. Whether it's Phil Smith on trumpet, Chris Komer on French horn, Michael Davis on trombone or Gene Pokorny on tuba, the 20 Minute Warm‑Up gives you examples to strive for in a fresh and innovative way.
Includes book, play‑along CD, and streaming video lesson with performances by Phil Smith.
A welcome addition! Great tracks to go along with some great warm-ups.
Raymond Mase
Trumpeter, American Brass Quintet; Chair of Brass, The Juilliard School