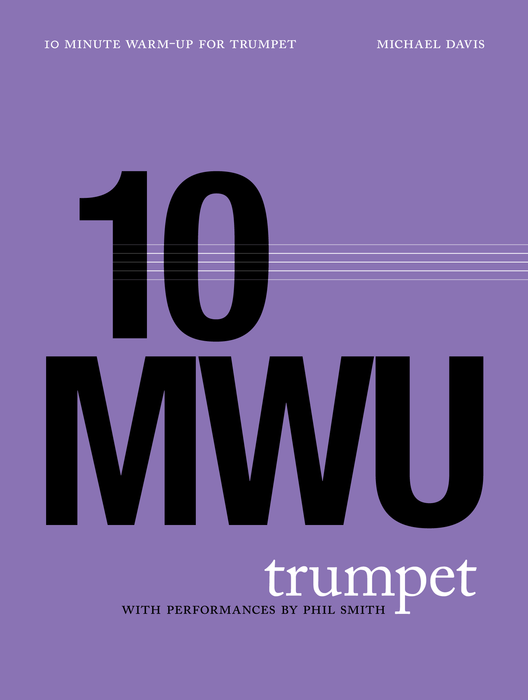 10 Minute Warm-Up for Trumpet
Buy one book, get up to four additional books for 30% off. Discount added in cart.
By Michael Davis
12 exercises and play‑along tracks featuring three variations per exercise. Take your playing and warm‑up to the next level with the latest book in Michael's groundbreaking warm‑up series. Absolute efficiency and maximum results make the 10 Minute Warm‑Up a must have for all brass players.
Includes book and play‑along CD with performances by Phil Smith
Finally, a concise yet comprehensive warm‑up routine that covers everything you'll need to be ready for the gig. I look forward to making this part of my own daily routine.
Tony Kadleck
Lead trumpet, Maria Schneider Jazz Orchestra; New York recording artist
Warming up just got exponentially easier. For any age student who wants a good, solid warm-up and strives to keep it fun, interesting and hip. I'll be doing these exercises with my students for sure!
Bob Baca
Professor of trumpet, University of Wisconsin