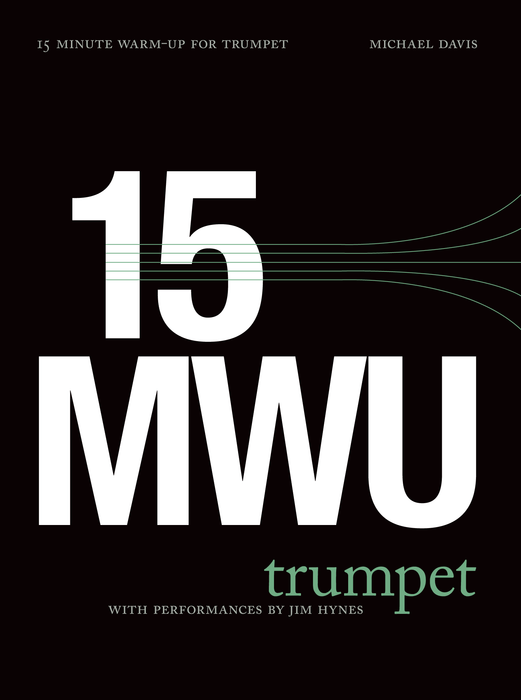 15 Minute Warm-Up for Trumpet Bundle
Save

25

%
Translation missing: en.product.item.price.original
$39.95
Translation missing: en.product.item.price.current
$29.95
By Michael Davis
The most comprehensive, daily method available today in helping you develop the fundamentals of solid brass playing. A complete set of 12 exercises, play‑along tracks, and instructional video that will set you up for whatever playing challenges you are presented with. We highly recommend alternating between this routine and the more challenging 20 Minute Warm‑Up and 10 Minute Warm‑Up.
Includes book, play‑along CD, and streaming video lesson with performances by Jim Hynes and Chris Gekker
Arpeggiated Flexibility lesson
The 15 Minute Warm-Up is a totally new and refreshing way to warm up. The exercises cover a wide range of everyday necessities of any player's abilities. My students were all blown away from the results in their trumpet playing. Thanks Mike!
Gary Grant
L.A. studio virtuoso
Michael Davis has reimagined warming up. He has wedded interesting harmonic and rhythmic accompaniments to the standard building blocks of any good warm up. The exercises not only wake up the body, they wake up the ears as well. Bravo!
Mark Gould
Professor of trumpet, The Juilliard School