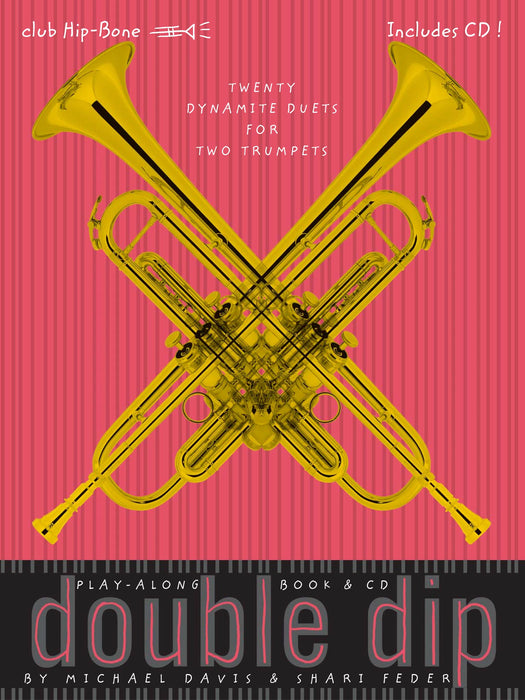 Double Dip for Two Trumpets
Buy one book, get up to four additional books for 30% off. Discount added in cart.
By Michael Davis and Shari Feder
Playing your brass instrument with another musician and friend is what music is all about. Duets teach us how important it is to play in tune and in time with other musicians. Double Dip makes this happen in the hippest way possible and includes a terrific play‑along CD to go with 20 cool duets. Available for trumpet and trombone.
Includes book and play‑along CD
Double Dip is fun and it makes you want to improve. It's exactly what learning should be about.
Michael Boschen
Trombone faculty, Juilliard School pre‑college division
Double Dip is a gem and a great addition to the already impressive Club Hip‑Bone line-up. Michael does an amazing job writing interesting, appealing music for every student level.
Alvin Lockhart
Director of Bands, Northbrook Middle School, Houston TX