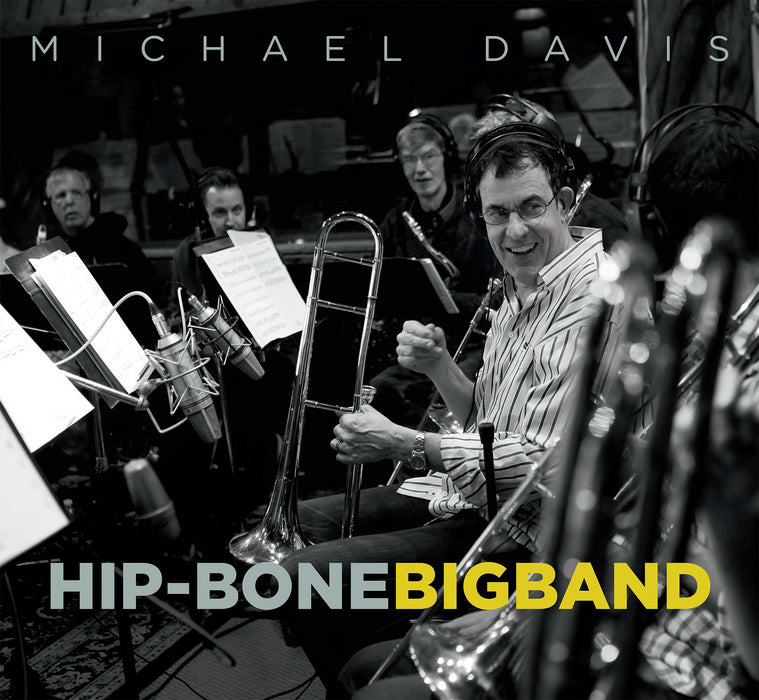 Composed, arranged, and produced by Michael Davis
New York trombonist/composer Michael Davis marks the release of his 11th CD with his most dynamic and energizing offering to date. Hip‑Bone Big Band showcases the electricity and energy of the modern big band and features an elite roster of New York legends and young lions. Twelve original compositions and arrangements feature a handful of internationally renowned trombone virtuosi, including Davis, Michael Dease, Marshall Gilkes, Conrad Herwig, Andy Martin, Bob McChesney and Bill Reichenbach. Also showcased are Dick Oatts, David Mann, Bob Malach, Andy Snitzer, Roger Rosenberg, Nick Marchione, Jim Hynes, Tony Kadleck, Scott Wendholt, Kent Smith, Zaq Davis, Andy Ezrin, David Finck, Will Kennedy and Jared Schonig.
The Hip-Bone Big Band of Michael Davis has to heard to be believed. A wild freewheeling barnburner of non-stop action.
Classicalite